1. From your advertiser account dashboard, go to Coupons & Offers.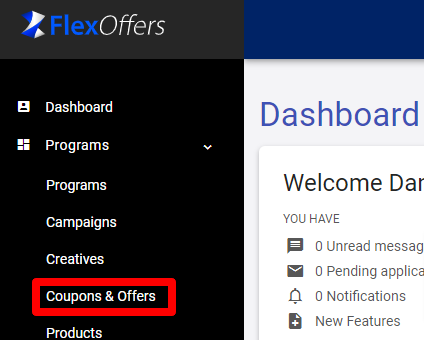 2. Select the Program you want to add a coupon/discount offer for.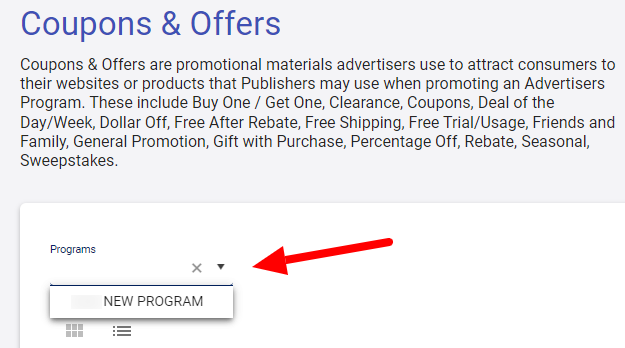 3. Click the "ADD COUPON OR OFFER" button.

4. Provide Coupon/Offer Details:
Select Program
Enter Destination URL (must match program URL)
Enter promotional text to be displayed/published
Enter description of promotional offer (shown only to publishers)
Select Promotion type
Enter Coupon Code
Select Activation Date & Time of day
Select Expiration Date & Time of day
Set which publisher(s) coupon promotion is visible and available to use (optional)
(Note: The Default is Coupons will be Visible to all Publishers)
Click "SAVE"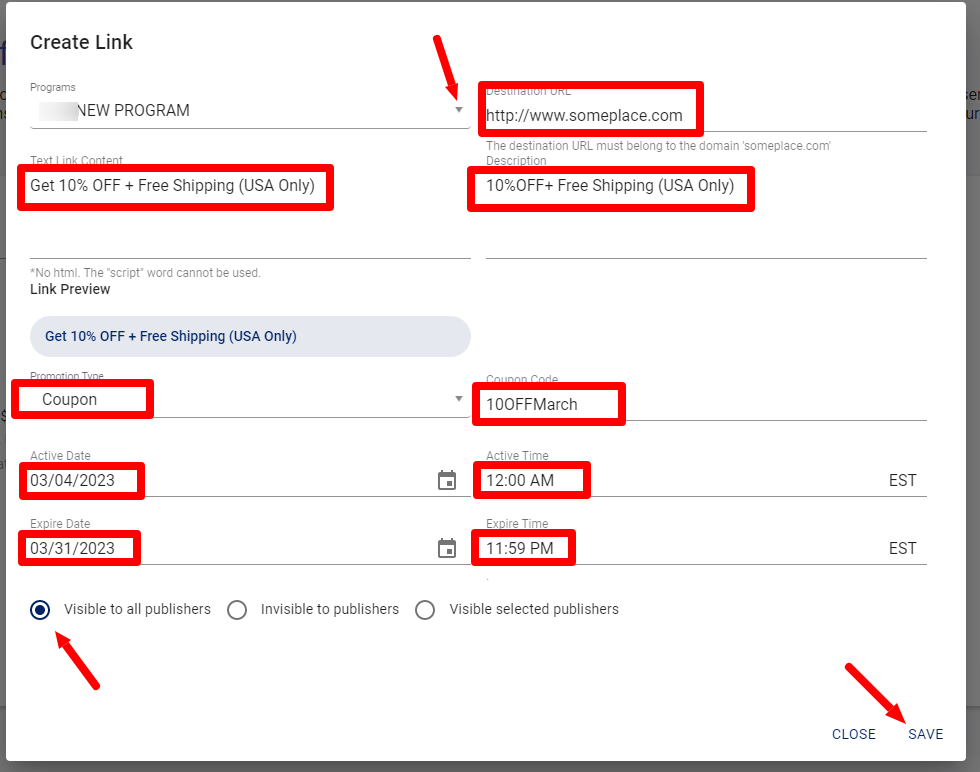 5. Optional: You have the option to make coupon creatives "Visible (to) Selected Publishers".
Before clicking to Save, Click the circle for "visible Select Publishers
Enter publisher name or ID# and click to select them in the results
With all publishers selected, click "SAVE"

Nice Work! Now your publishers will be able to promote your coupon offer(s). This might be a good time to send them a message from the Message Center.
Publishers can access your coupon offer creatives in the Links page of their Flexoffers.com account interface.